Hey, everyone! *waves* It's been, what?, more than a year already since we last play a game here? *shaks head in embarassment*
Anyway, this year, to celebrate Aiba's Birthday, we have a game to be played! Yeay! What's the game? It's to make a story out of a picture. Last year, in
Leader's Birthday
, we play caption game. It's almost the same, but you have to make a story out of the pictures below: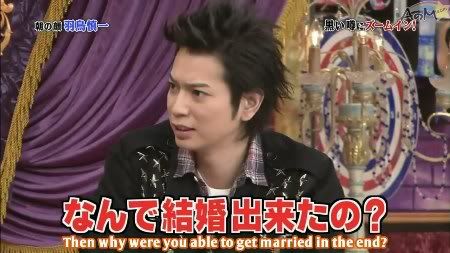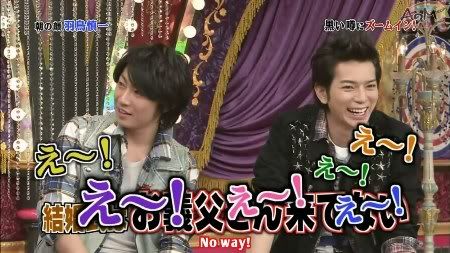 My example:
Nino: (Gasp!) You two are going to get married, Jun-kun and Aiba-chan?
Sho: No way!
Jun: (blushes)
Aiba: (closes his eyes and stays silent)
Sho: He's corresponding with Matsujun through telepathy!
Ohno: ... seems like it's true that they're going to get married.
The story can be shorter or longer. The most amusing one will be the winner. And the winner of this game will get a very special prize from us, which is "To get a video that you want to watch to be subbed"! The video can be anything, Aiba related or not. Along with ANM team members name in the video, your name will also be credited as the winner of this game. Deadline is on December 23. The detail of the prize will be discussed later on after we found the winner.
Let's all play and write an amusing story for Aiba-chan's birthday! And everyone can participate, the more the merrier, right? :D